RIVER HOMESTEAD 03 – 06
Meander Way
6,755 sq ft
6 br
8 ba
RESERVED: 3AB, 4AB, 5A, 6AB
AVAILABLE 5B
Welcome to the River Homestead, a new Yellowstone Club development built across two central locations that will place homeowners in the heart of the world's only private ski and adventure community. Thirty units ranging between 4 and 6-bedroom duplexes and triplexes – conveniently located across Yellowstone Club Trail from the Camphouse Pool and Fitness Center– are thoughtfully arranged overlooking the base area, Pioneer, and Eglise.
Duplex Buildings 3, 4, 5, and 6 are located off of the main road down to the base area of Yellowstone Club.  The four units that comprise buildings 3-6, each have 6 bedrooms and 6 bathrooms, 2-car garages, open great room, kitchen, and dining room, and a recreation room.
River Homestead's scenic location with close proximity to the river inspired its design, and natural wood and river stone exteriors distinguish the development while allowing it to complement and augment its beautiful setting. Additionally, the outdoor living spaces that accompany each unit facilitate strong connections to the homes' natural surroundings. Once inside each unit, expansive floor-to-ceiling units on the main level maintain and strengthen ties to the outdoors and frame expansive mountain and base area panoramas. Homeowners will be mere steps from world-class fishing, base area amenities at Warren Miller Lodge, and recreational opportunities on Miller Lake as well as Moose Lake trail, one of the Club's most scenic hiking areas.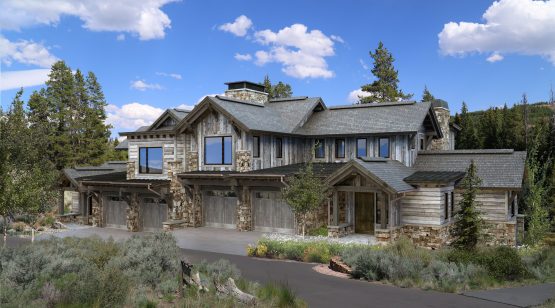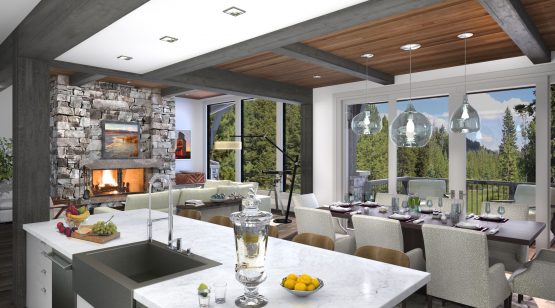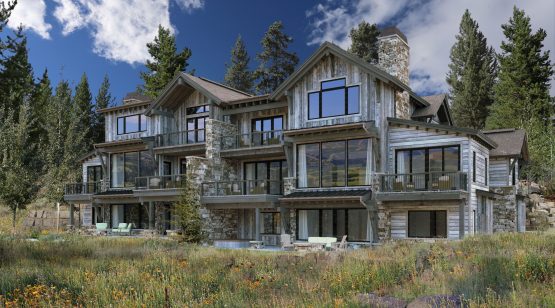 KEY FEATURES
Natural wood and river stone exteriors
Spacious outdoor living spaces
Expansive floor-to-ceiling windows
A mix of open communal living spaces and private living spaces that create an ideal family retreat
Central location within Yellowstone Club allows for immediate access to world-class fishing and hiking, base area amenities at Warren Miller Lodge, activities at Miller Lake