803 AMERICAN SPIRIT
7 Union Drive
0.40 acres
4,867 sq ft
4 br
5 ba
$11,950,000
Custom Residence 803 is tucked into the beloved American Spirit neighborhood, slope-side to Pioneer Mountain and across the river from Lone Peak. Its location on Union Drive is a short walk from the famed Rainbow Lodge and its many neighborhood amenities. And while it's true that the setting of this home sets a grand first impression, it's the countless features inside the home that create a lasting impact.
The home's main level features many of the gathering and entertaining spaces, from the great room and adjacent dining room, to the bright and roomy kitchen, filled with a cook's favorite gadgets. Swing open the double glass doors for full access to the amazing covered deck, which lives like a second great room with its comfortable couches, overhead heat lamps, large TV, and deluxe outdoor grill area. Happy, worn-out skiers will flock to this cozy corner of the home, no doubt ending the evening in the adjacent hot tub.
The main level also features the incredible master suite. Here, the home's owner will enjoy a relaxing retreat, complete with private balcony, fireplace, soaking tub, stone shower, and huge walk-in closet. Three additional bedroom suites, including a spacious bunk room, are located on the home's upper level. The upstairs north-facing suite boasts its own private deck, also with amazing views of Lone Peak.
While spacious, the scale of the home is immensely livable and cozy, with rooms that feel just the right size, not oversized or too immense. This intentional approach to scale makes this home delightfully functional. Warm neutral tones coupled with upscale fixtures and furnishings lend the home a modern feel; numerous thoughtful touches, like the ski room, wine fridge and bar area, and cozy seating nooks throughout make this home feel like a private retreat. Base area amenities are just a short drive down the hill, making it so easy to enjoy the Yellowstone Club lifestyle.
For so many of us, it's that first glimpse of Lone Peak that seals the deal. We fall deeply in love with Montana. In wintertime, this iconic snowy pyramid, etched with pristine ski trails, evokes the pure pleasures in life: unspoiled beauty, adventure-filled getaways, and vibrant community. Now imagine that this classic reminder of the best parts of the Montana lifestyle literally fills your windows. The stunning Custom Residence 803 in the American Spirit neighborhood captures a truly majestic setting, one that will inspire wonder and awe from the living room, while also pulling at the imagination whenever you're far from your Montana home.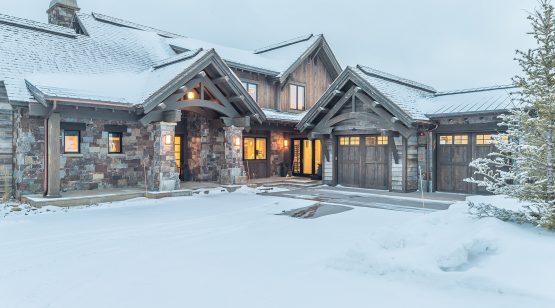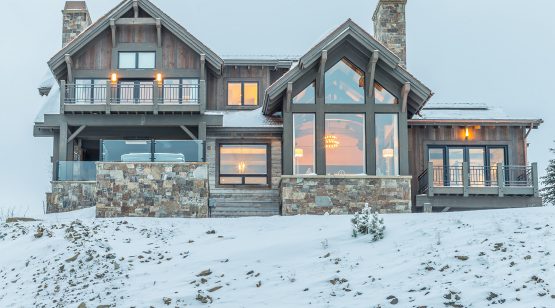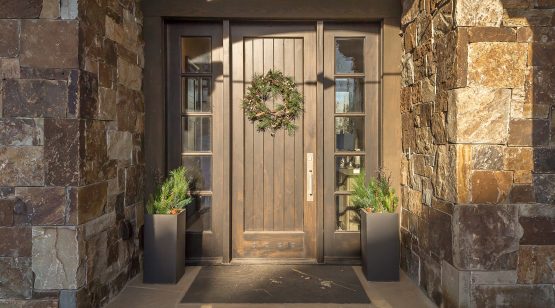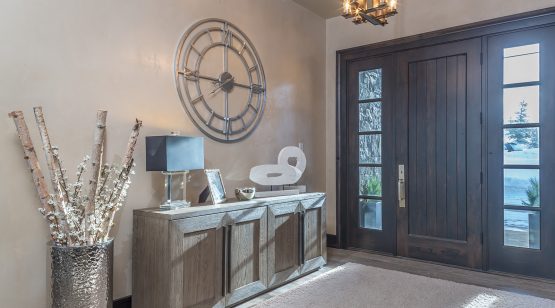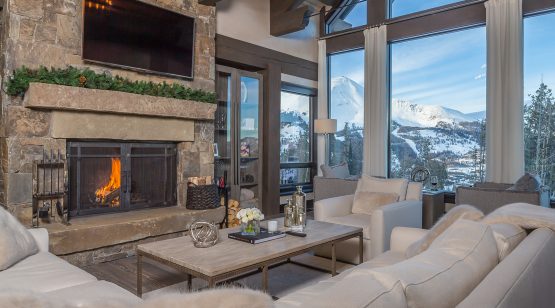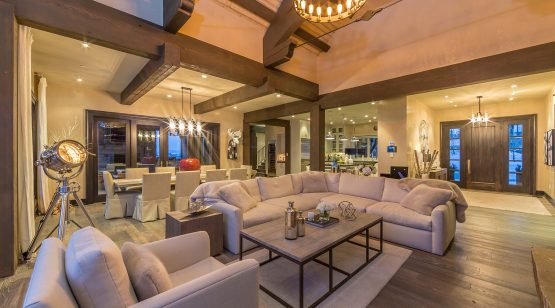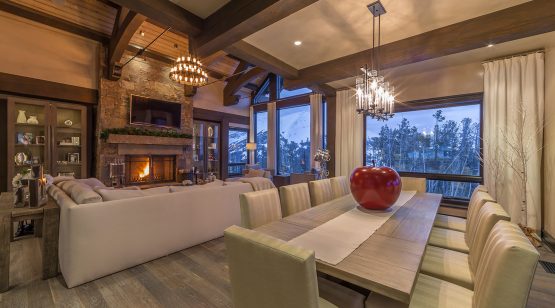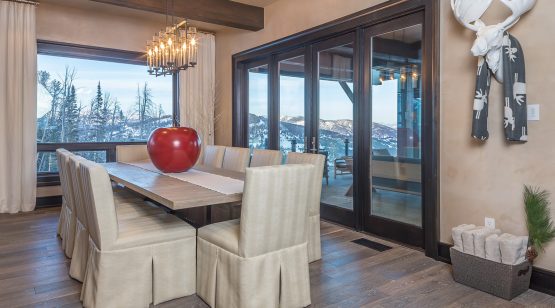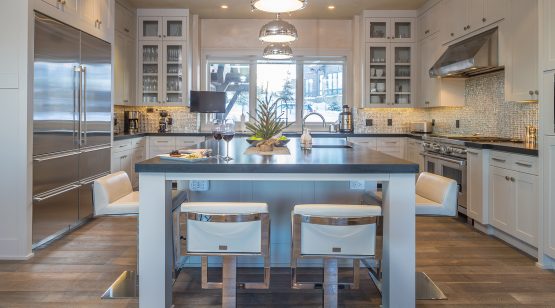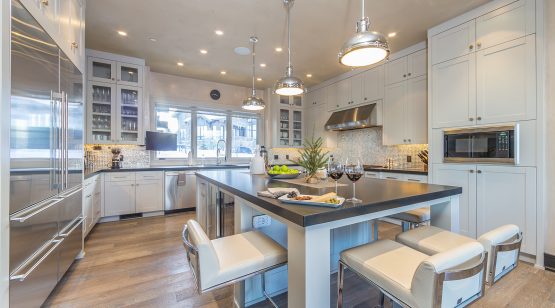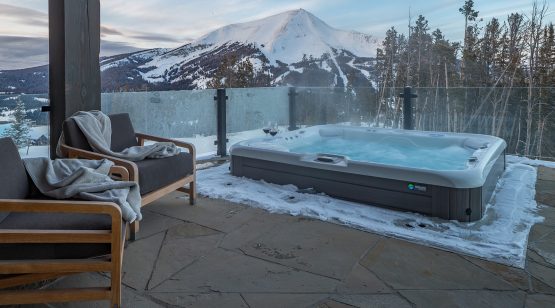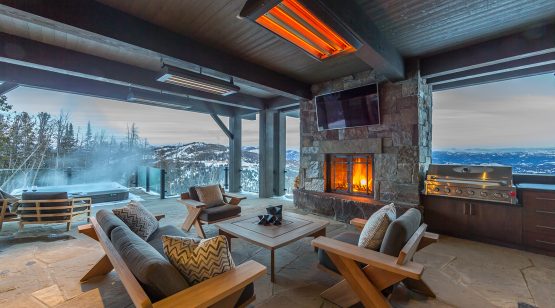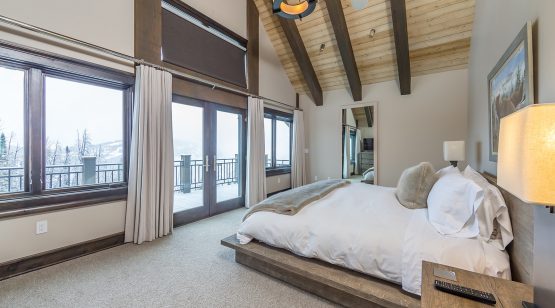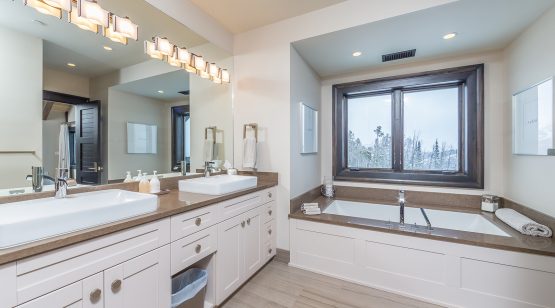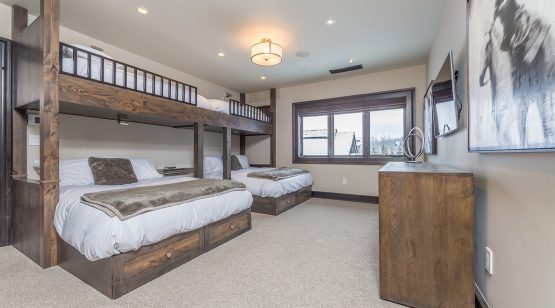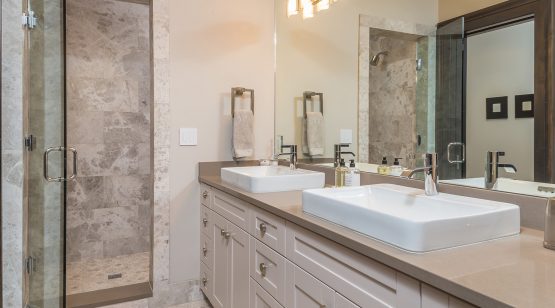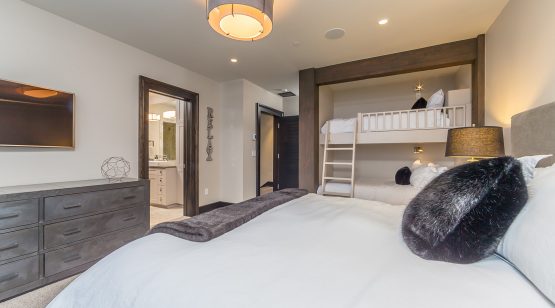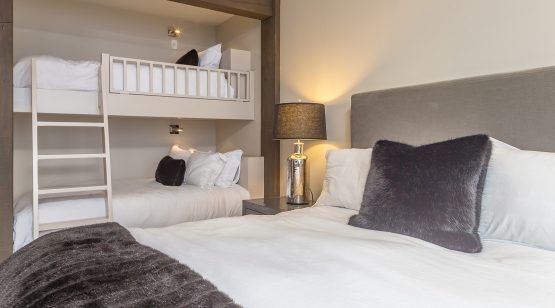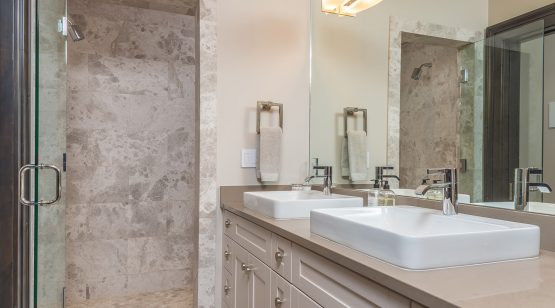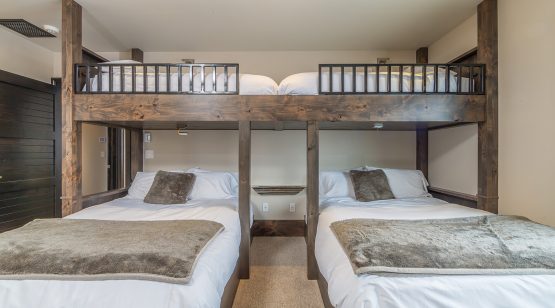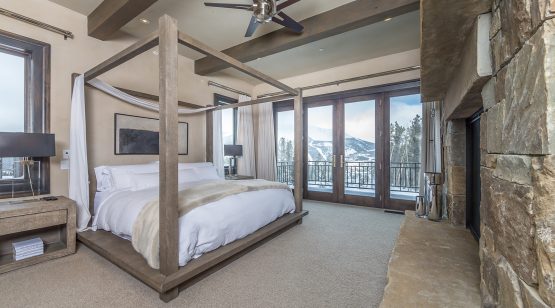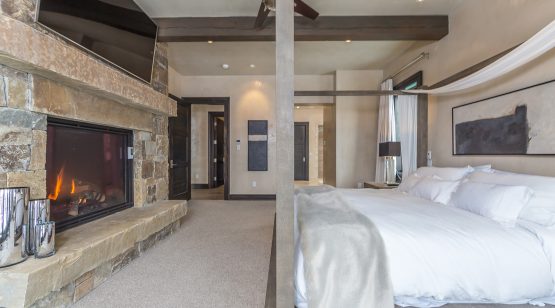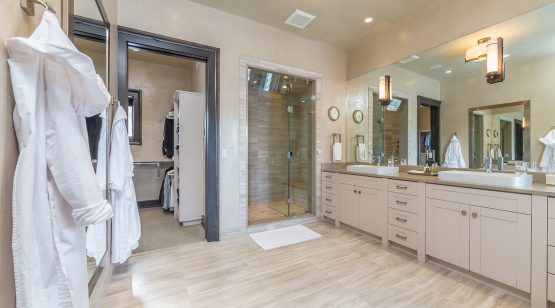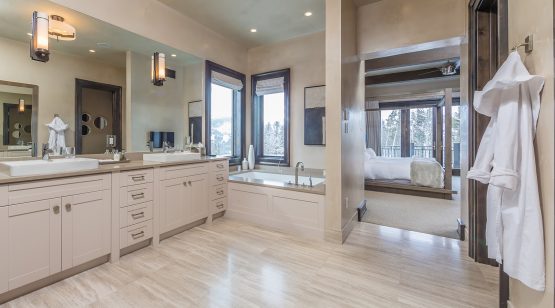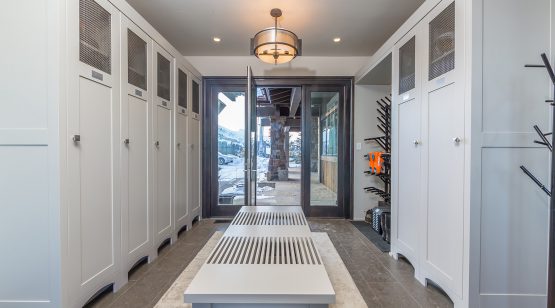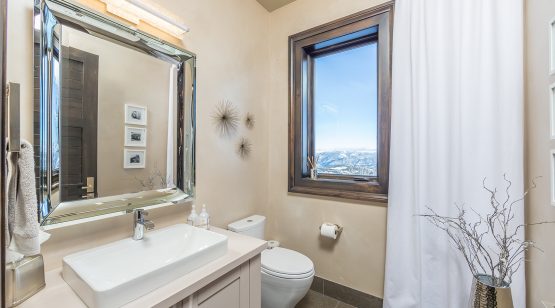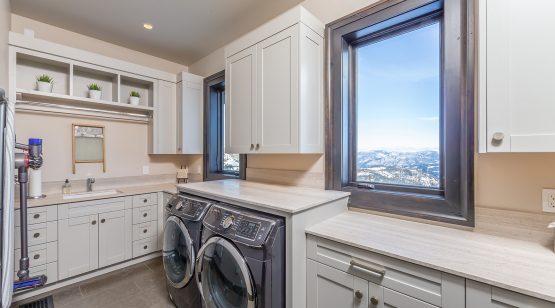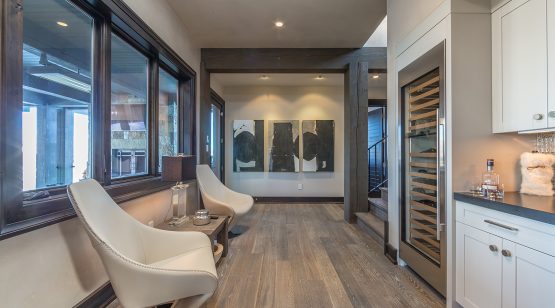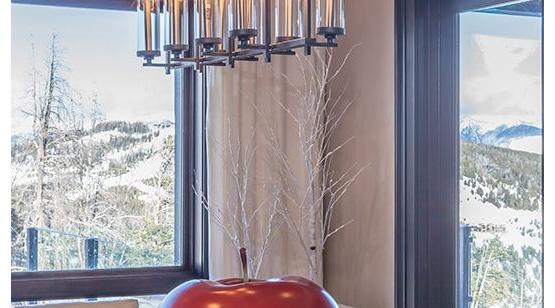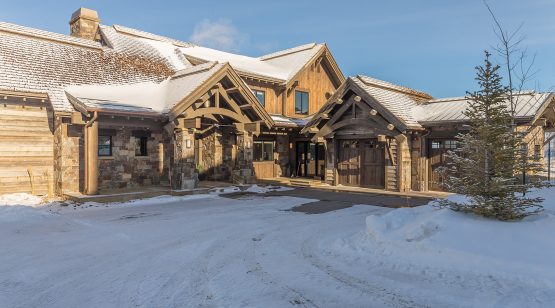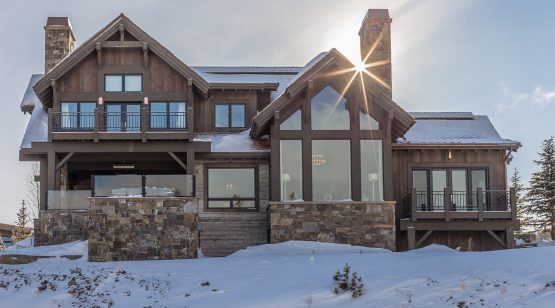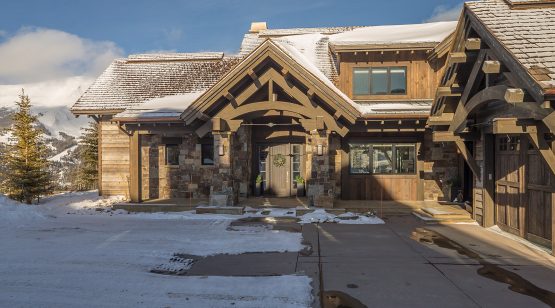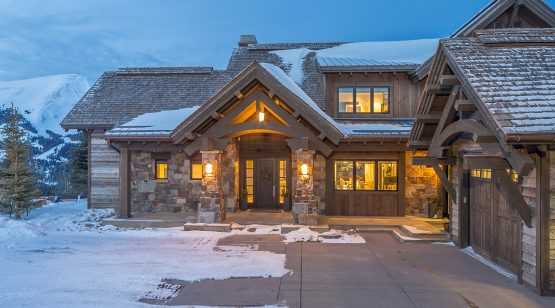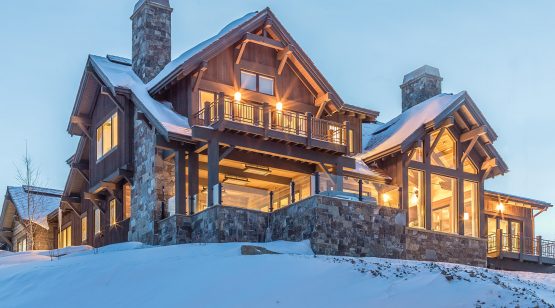 KEY FEATURES
4,703 square feet of heated, livable space
4 bedrooms
4 bathrooms + 1 powder room
2 car garage
Recessed hot tub with views of Lone Peak
Ski room with lockers, boot racks, bench
Walking distance to Rainbow Lodge, short drive to base area
Views of Lone Peak, Gallatin Range
Furnished