156 ANDESITE RIDGE
9 Pumice Road
2.36 acres
1,223 sq ft
1 + loft br
1.5 ba
$4,450,000
Sometimes it just takes a nudge in the right direction for dreams to become reality. Start with a guest cabin, transform it into a custom mountain haven. Andesite Ridge 156 is a stunning guest cabin perfectly primed to become a full-sized residence. This generous lot features room to grow plus abundant space to retreat from the everyday.
The Andesite Ridge neighborhood embodies classic mountain vibes: picture snow-covered eaves, winding ski trails, and après-ski gatherings of friends and neighbors. With neighborhood ski lifts serving all sides of this mountain neighborhood, Andesite Ridge is loved for its easy wintertime access to spectacular skiing. Summer months bring long evenings, wildflower hikes, and excursions into greater Southwest Montana.
The guest house at Andesite Ridge 156 features a master suite plus lofted sleeping space; one full bath plus one powder room. Though this residence is currently just over 1,200 square feet, it lives much larger, with spaces thoughtfully dispersed between levels, a gracious entryway, and a two-car garage. Main living spaces are up the stairs, above the garage; the lofted ceiling of the second level adds depth and airiness to the space. High-end detailing in the kitchen and living room, including granite countertops, custom cabinetry, and hand-stacked stone fireplace, ensure a lasting elegance. Other finishes include alder trim and doors, and refined lighting fixtures crafted by Fire Mountain Forge.
Rich trestlewood timbers, prairie mix stone, and reclaimed barnboard siding introduce a powerful sense of warmth to the exterior of this stunning guest home. Outside, views of Yellowstone National Park can be seen to the south, and the fragrant, mature lodgepole pines that encircle the homesite provide a measure of solitude and silence. Immersing oneself in the famed YC Private Powder experience at Pioneer Mountain is quick and easy, thanks to ski access via the Hideaway Lift, directly to the northeast. A short drive down Andesite Ridge Road leads to both the main gatehouse and the numerous base area amenities.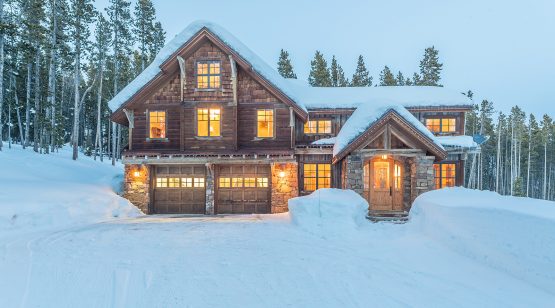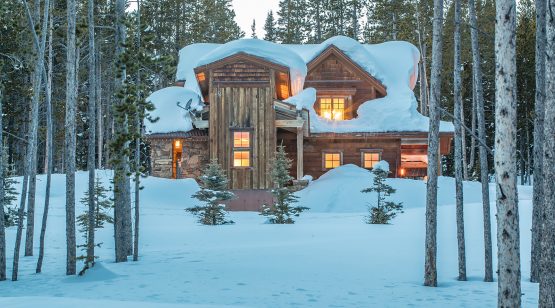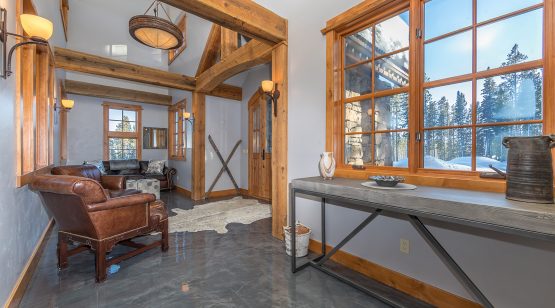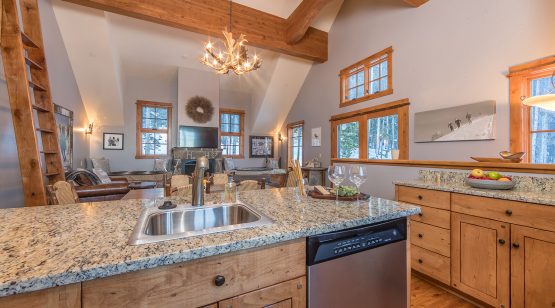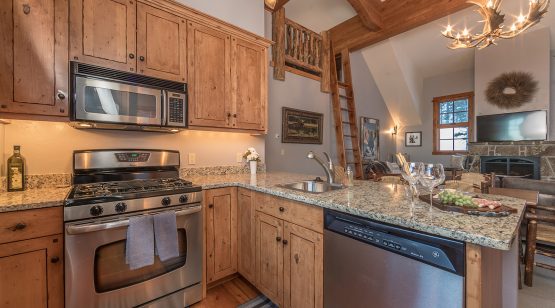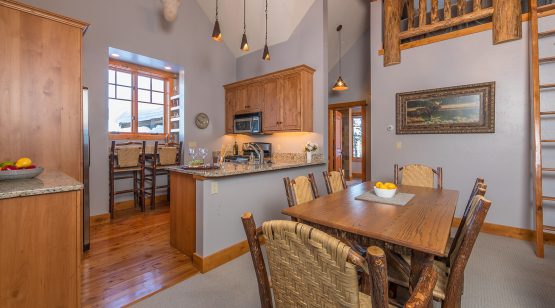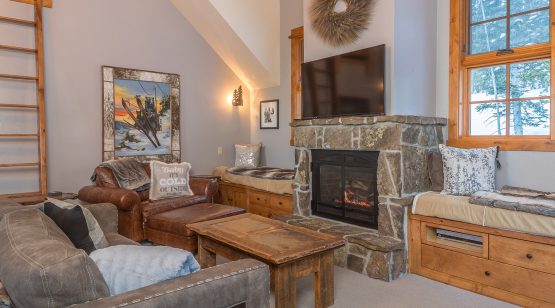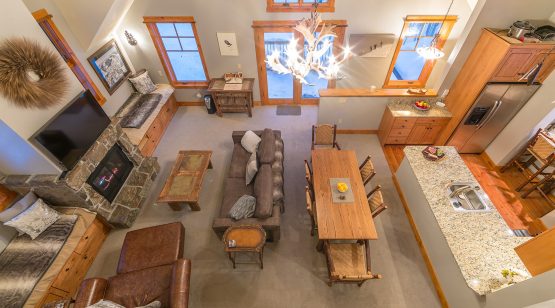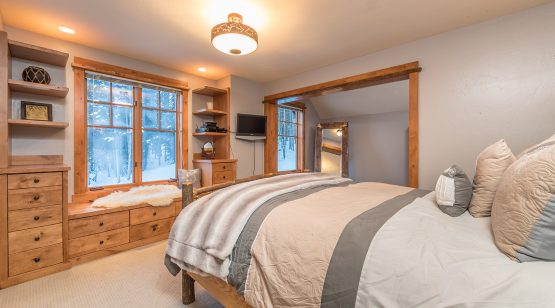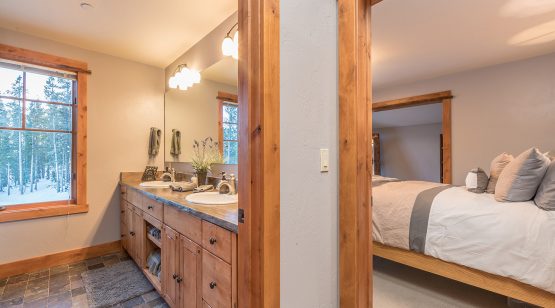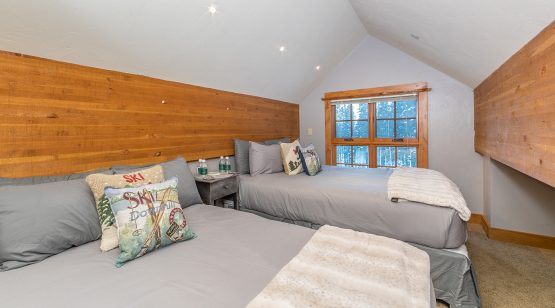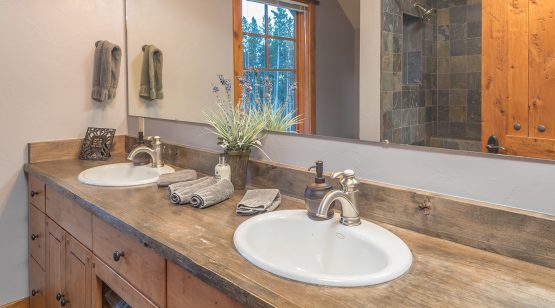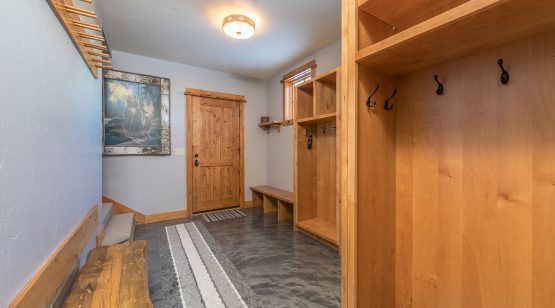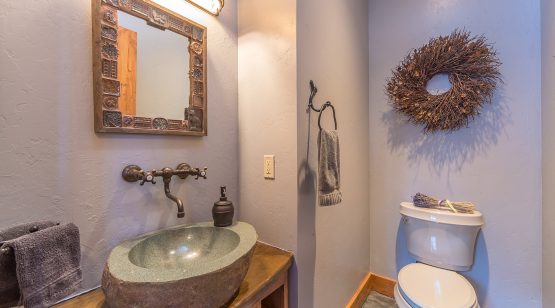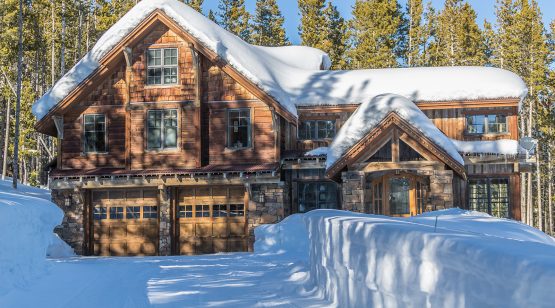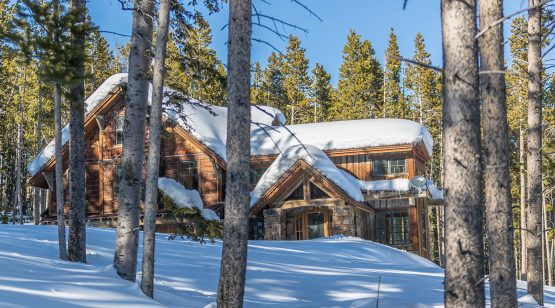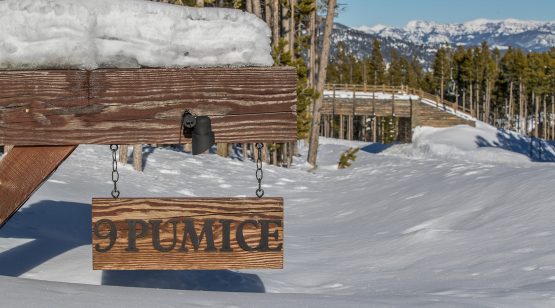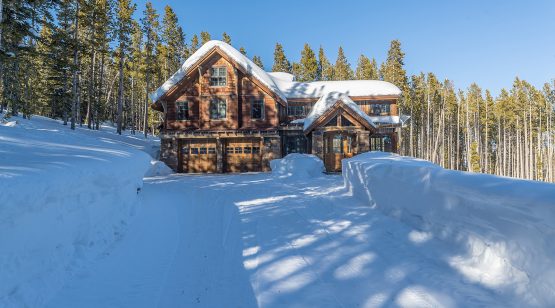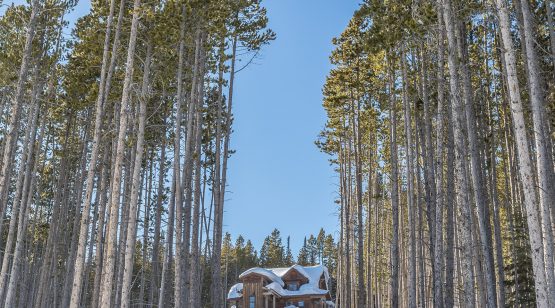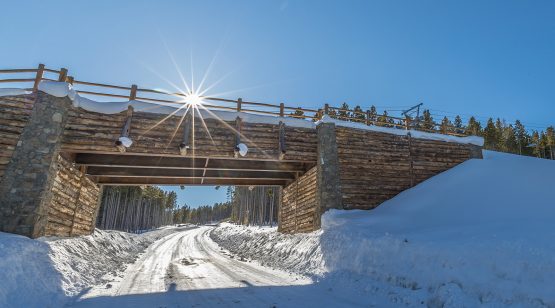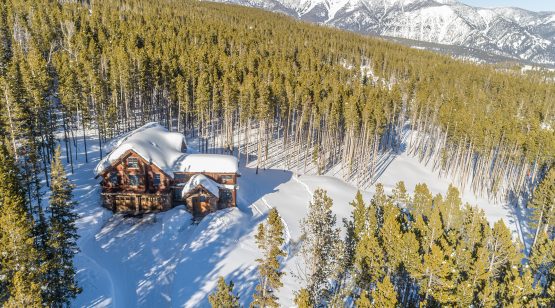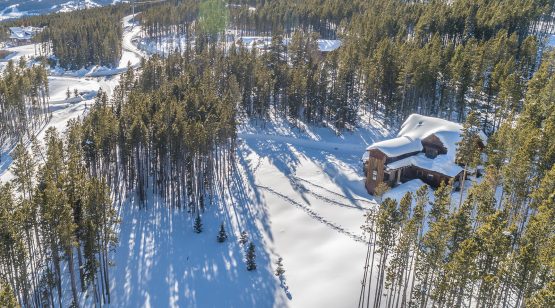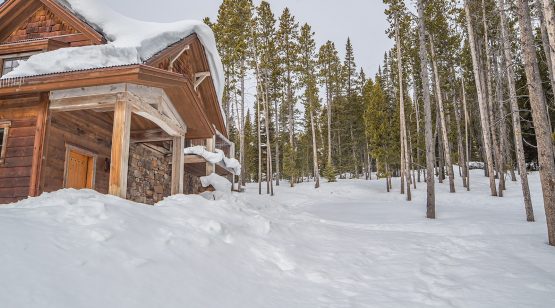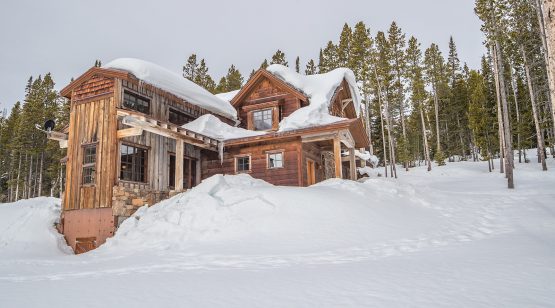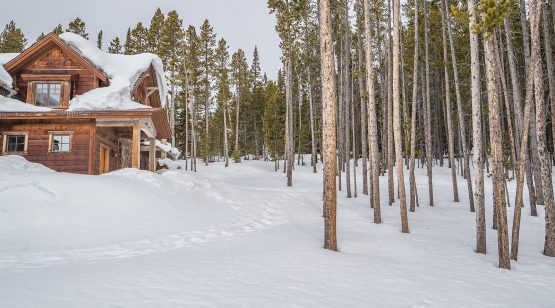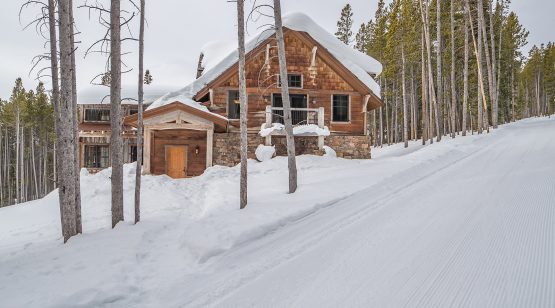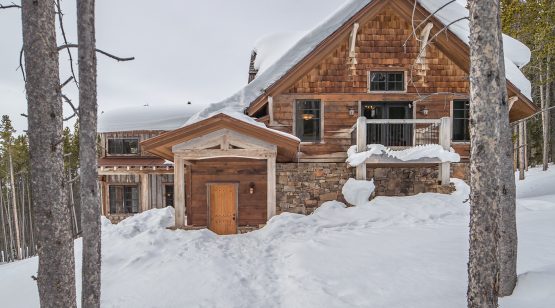 KEY FEATURES
Lot Size: 2.36 acres
Bedrooms: 1 + Loft
1 Bathroom + 1 Powder Room
Garage: 2-car
Phase 1: 1,223 square feet
Drawings for a main residence included in sale
Prairie mix exterior stone