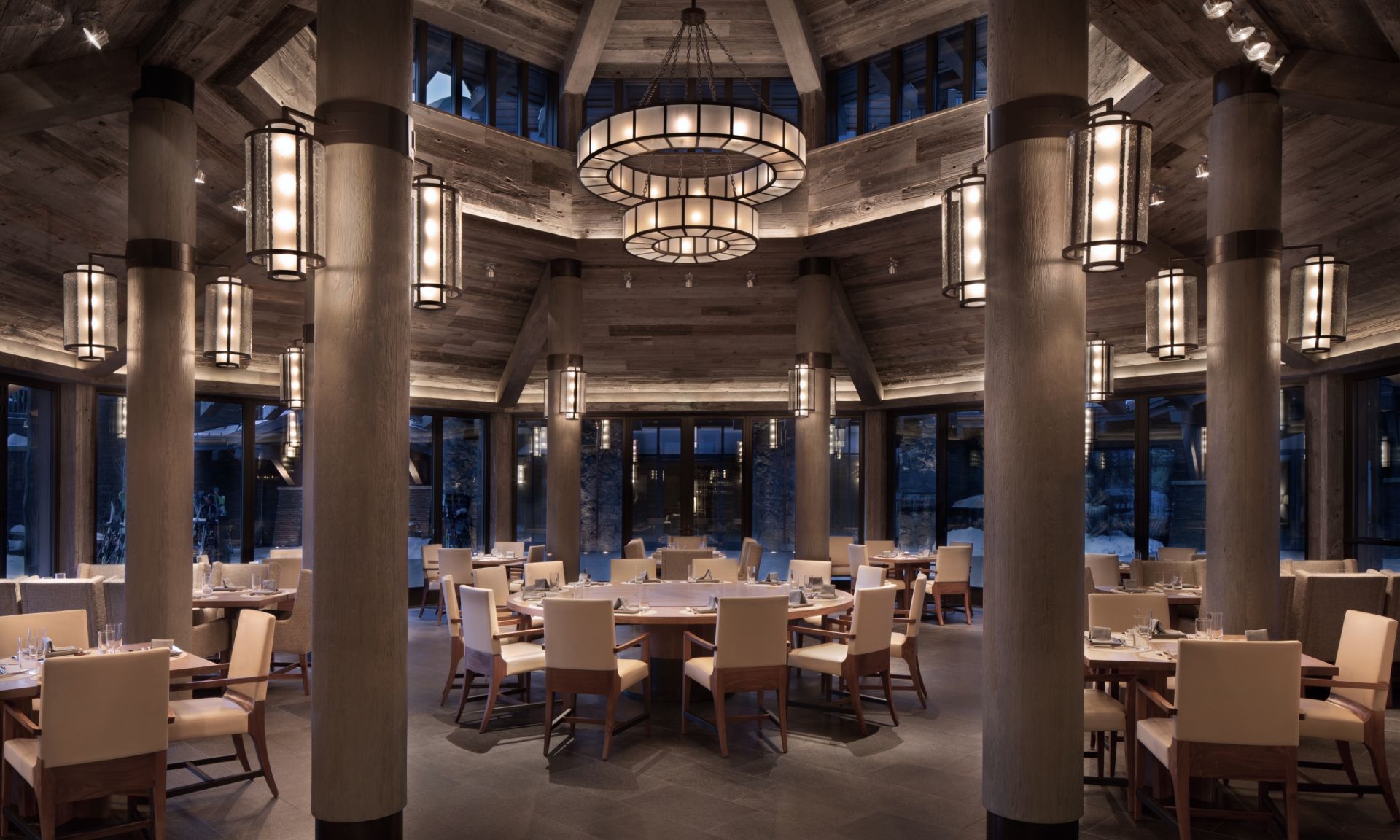 Dining
Comfort foodies and culinary adventurers alike will love the delicious gourmet fare at Yellowstone Club. With sixteen different on-site eateries there's a dish for every taste-bud.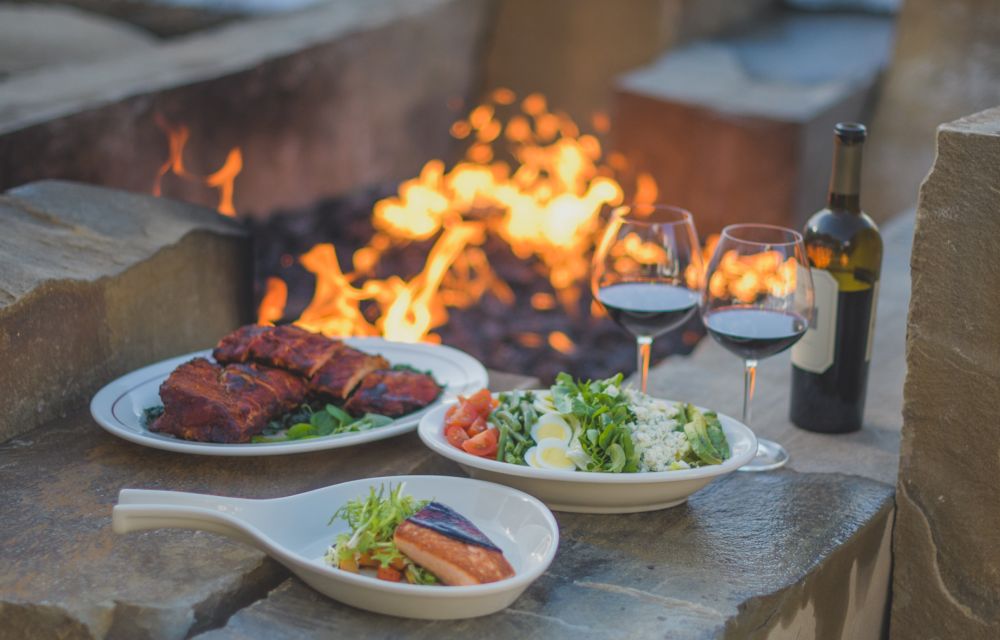 Classic comfort food
Never deny your inner comfort food craving again. If hearty Montana food is calling your name, head to the Buffalo Bar & Grill or the Warren Miller Lodge Dining Room for a modern take on classic local dishes in a cozy, ambient setting. Rainbow Lodge serves up Pacific Northwest fare, and Restaurant on Eglise offers tasty burgers, chicken sandwiches, soup, and salad in a laid-back family setting.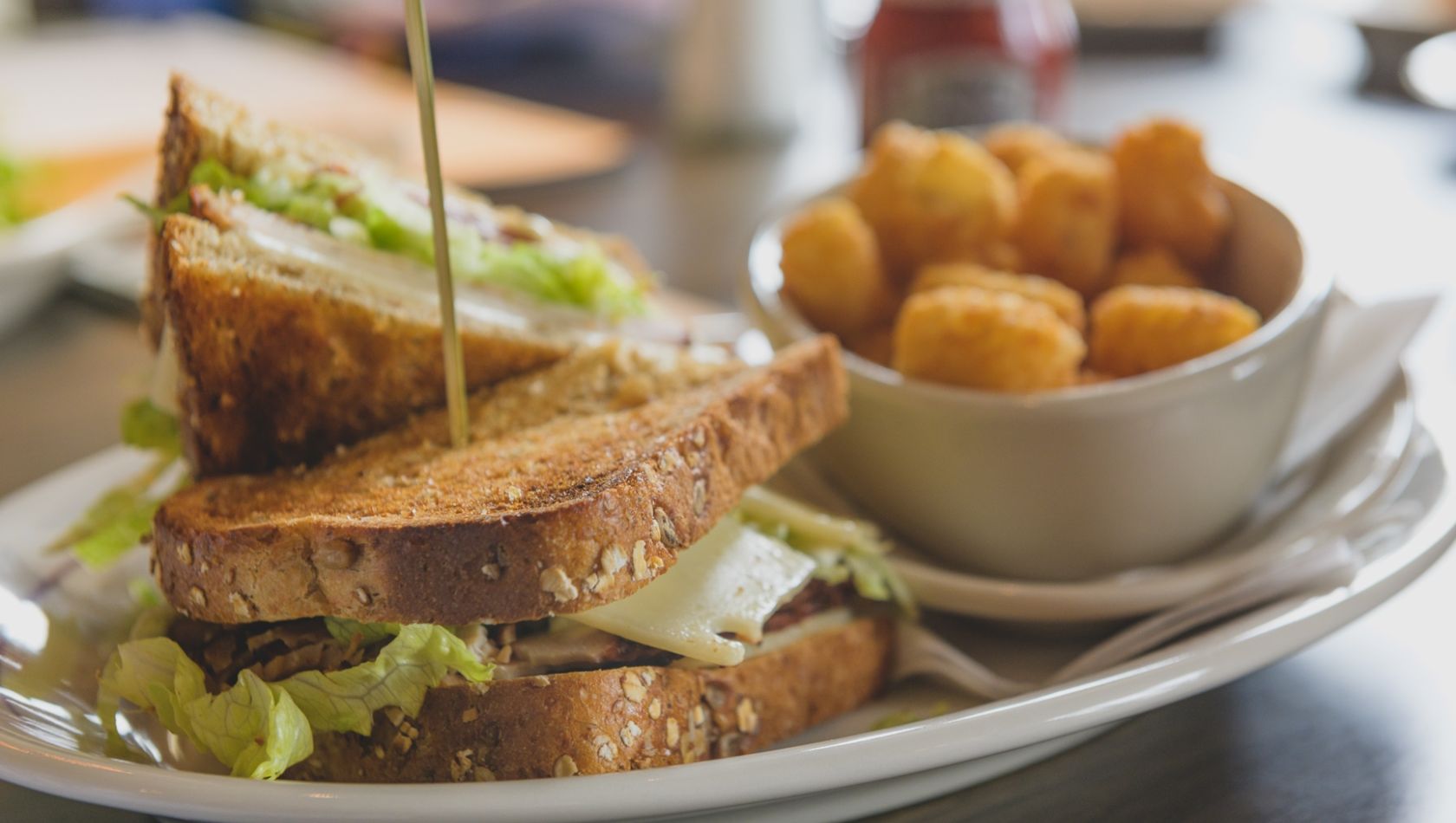 01
Buffalo Bar & Grill
A Montana-inspired roadhouse featuring comfort dishes to make you feel right at home and a slopeside view that will not disappoint.
02
The Boot Room
The Boot Room is YC's answer for late night hangouts featuring a Mexican cantina-style menu with full service until 12:00am.
03
BāBā
YC has partnered with renowned restaurateur and celebrity chef Ming Tsai to bring premier asian-inspired cuisine to YC's Village.
04
Pioneer Pantry
This is the place to get fresh, on the go items. With a casual yet sophisticated feel featuring a coffee bar, fresh pastries, gelato, salads and sandwiches.
05
Rainbow Lodge
Serving up Mountain Pacific Northwest fare. Complimentary continental breakfast and à la carte lunch and dinner served daily.
06
Big Horn Bar
Bighorn Bar, our classic après ski bar, is shifting to flavors of the Pacific.
07
Warren Miller Lodge
The Warren Miller Lodge Dining Room is a Yellowstone Club staple featuring a spin on modern comfort food.
08
Golf Clubhouse
The Clubhouse offers contemporary dining, featuring Italian-inspired dishes including pastas, dry-aged meats, and wood-fired pizzas.
09
Restaurant on Eglise
Restaurant on Eglise lunch is back and better than ever just a short stroll from our state-of-the-art Gondola departing from the Village.
010
Timberline Café
Located at the top of Lodge Lift, Timberline Café is the ideal setting in which skiers and riders can recharge and enjoy delicious cuisine.
011
Frost Bite Diner
20 Below is also home to the Frost Bite Diner, a fun and family-friendly eatery serving pizza, hot sandwiches, and the best milkshakes in Montana.
012
Lakeside Lobby
For a quick pick-me-up to start your day, pop into Lakeside, located in Warren Miller Lodge, which serves up continental breakfast each morning.
013
Comfort Stations
Comfort stations are always a welcome sight for a snack and a break when playing a round of golf.
014
Camphouse Pool & Fitness Center
Amenities include cardio and strength training equipment, a 75-foot heated pool and outdoor hot tub, regulation-sized platform tennis courts, smoothie bar, and healthy snacks.
Gourmet experiences
You can't miss celebrity chef Ming Tsai's BāBā restaurant, a stylish, modern restaurant specializing in his signature Asian fusion. Yellowstone Club would simply not be a ski community without an apres-ski lounge, which is offered by Big Horn Bar serving delectable sushi and poke bowls as well as classic nachos and wings. At the top of Lodge Lift, Timberline Café's skilled chefs serve mouth-watering meals with a Rocky Mountain view during ski season.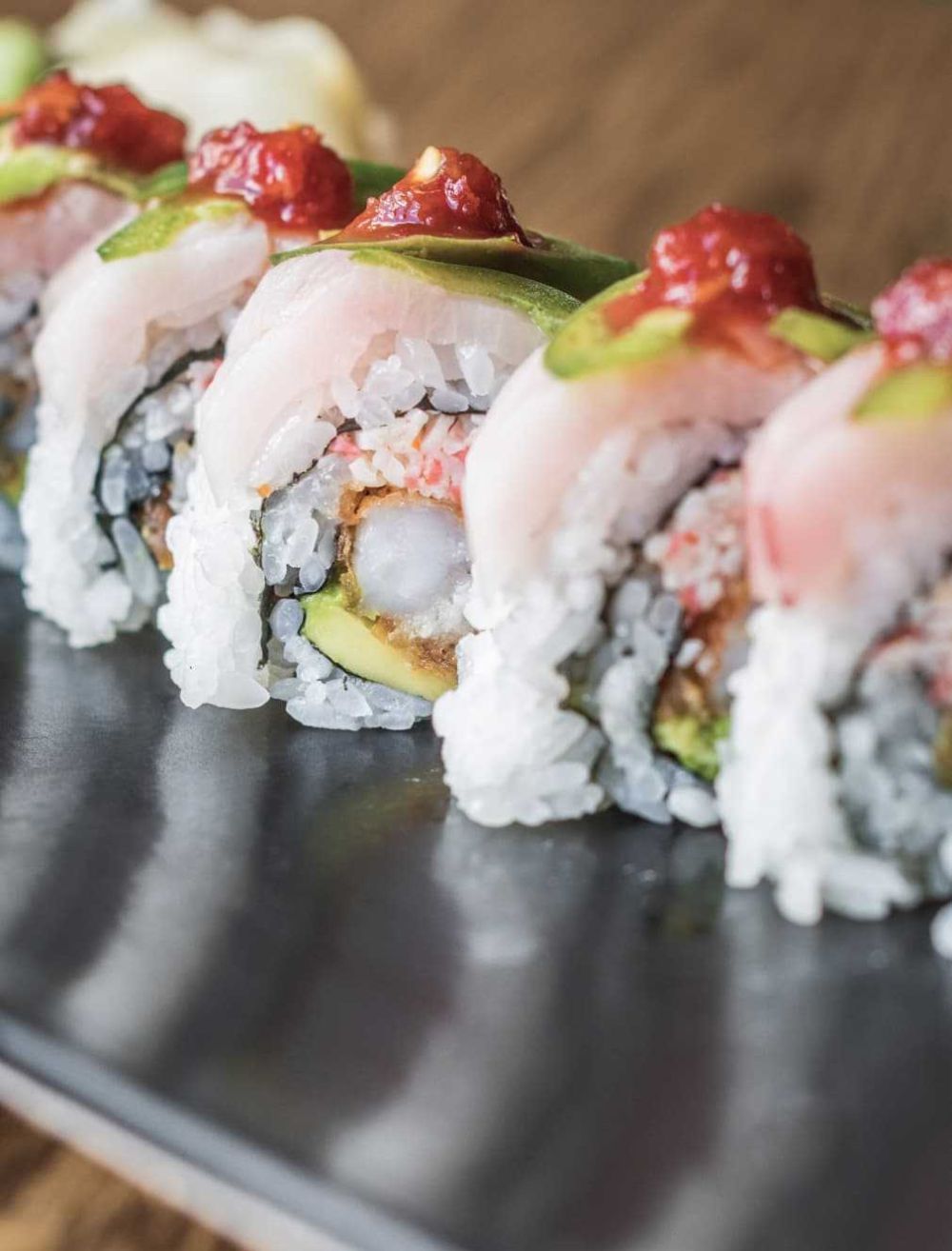 Casual bites
If you're craving Mexican food, The Boot Room has you covered with a laid-back sports bar perfect for late-night vibes. To grab a bite and go, visit Pioneer Pantry for coffee, pastries, gelato, salads, and sandwiches. Pick up a smoothie at the Camphouse Pool & Fitness Center or the Lakeside Lobby, or head to the Frostbite Diner for a family pizza night - just don't leave without sampling the best milkshake in Montana.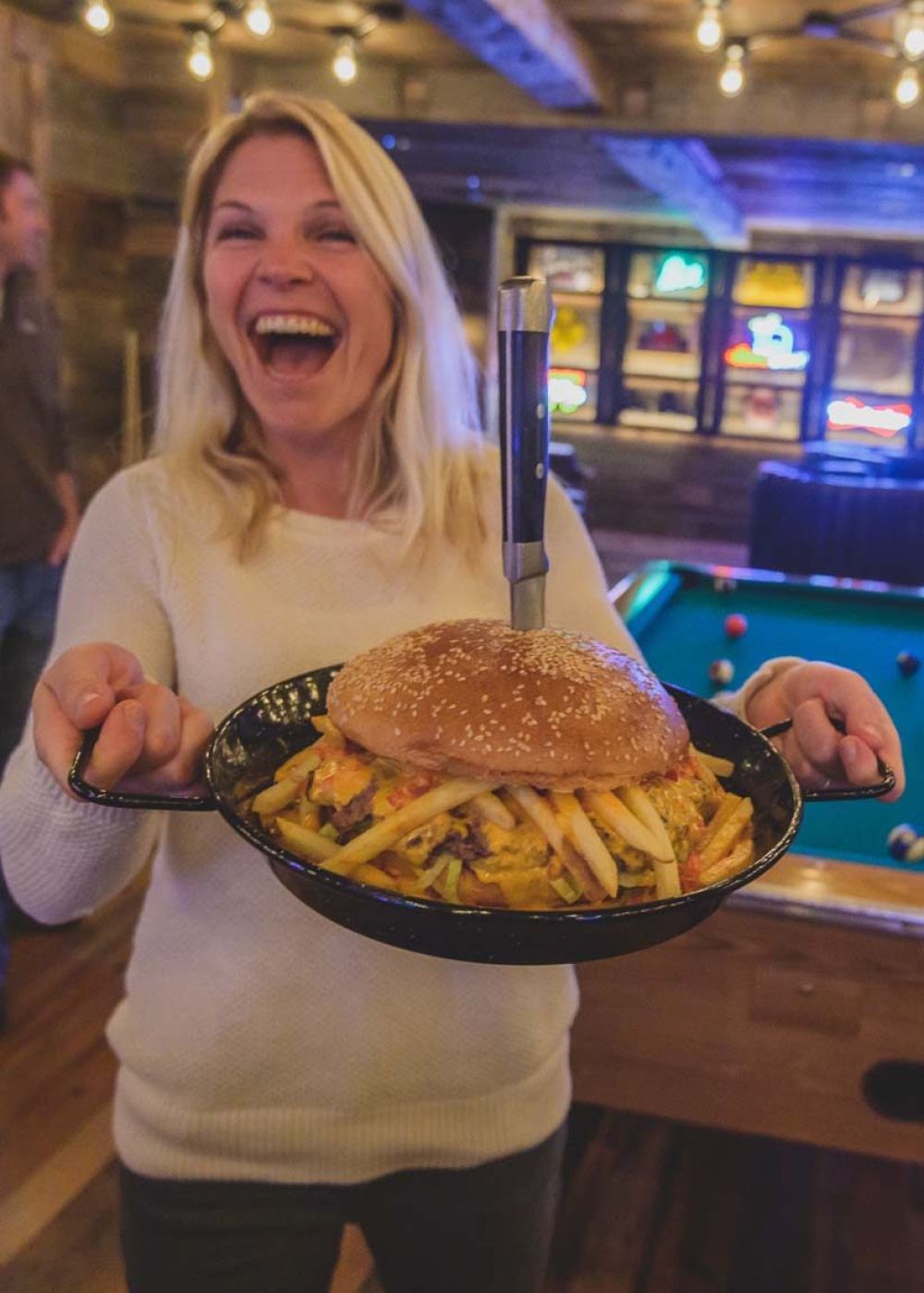 Please rotate your device or refresh page