CHALET 9
66A Chalet Road
6,461 sq ft
5 br
7 ba
With quite possibly some of the best ski access in the entire community, Chalet 9 is a warm, inviting home that exudes tranquility and good taste.
Located just off the Pioneer Run in the Yellowstone Club, the chalet is nearly 6,500 square feet of wonderfully grained wood and textured stone. You'll walk into an open living room with a crackling fireplace to draw your eye and warm your bones, while entertaining guests and cooking a great meal in the airy style of the adjoining kitchen. A center island, large stove and attractive appliances throughout the kitchen are the cornerstones of your entertaining. An earthy, welcoming, rustic, yet modern feel permeates throughout as you enjoy your company beneath the stunning big beams of the ceiling. The dining room draws guests into an atmosphere that is all Montana. Huge windows add to the openness, with unsurpassed views of the surrounding mountains cloaked in pine and fir. A balcony just off the kitchen nook invites you out into the open, clean air of the mountains.
The spacious master bedroom is off the living room with a private balcony for intimate conversation or reading a good book. The master bath with its fixtures of tasteful copper and accents of wood and stone has a wonderful, large copper tub at its heart. Also on the main upper floor is a roomy guest bedroom with windows opening to the native landscaping of the mountains.
Downstairs, there's even more room for guests and family with three guest bedrooms, all with their own baths. After a long day of skiing, you can step into the sauna, enjoy the upstairs hot tub, or relax in the spacious family room. Finally, there is ample storage in the two car garage of this stunning and restful home on the mountain.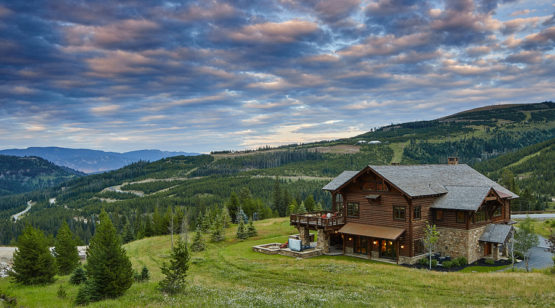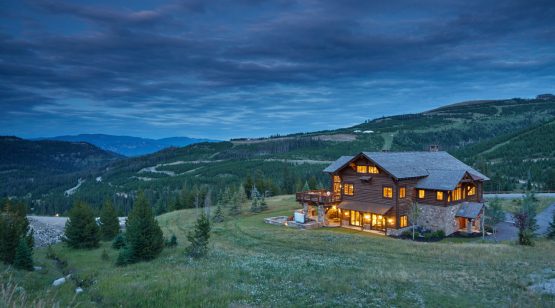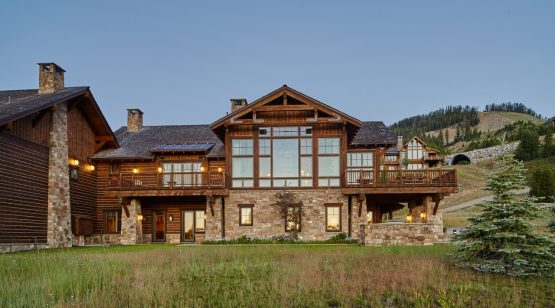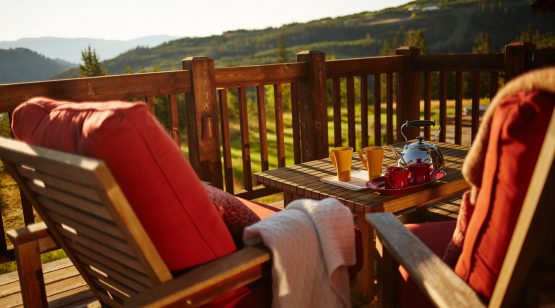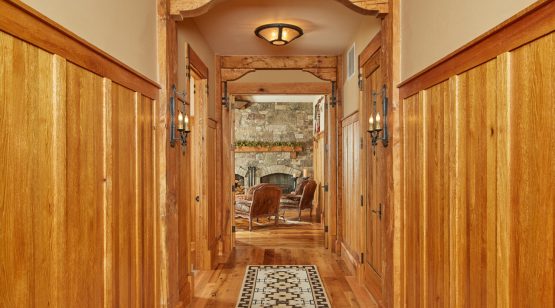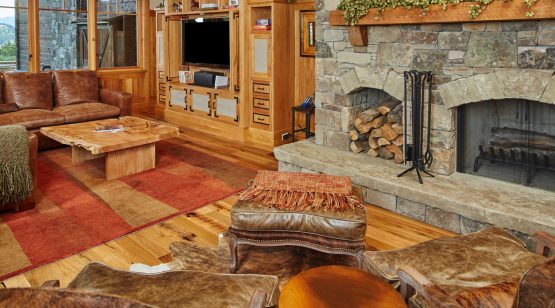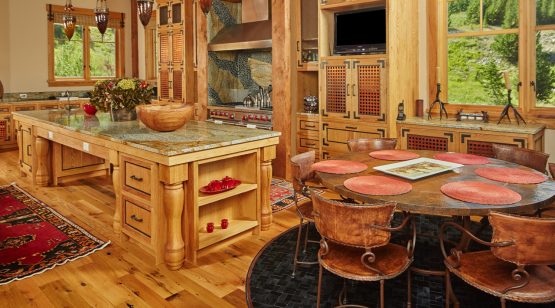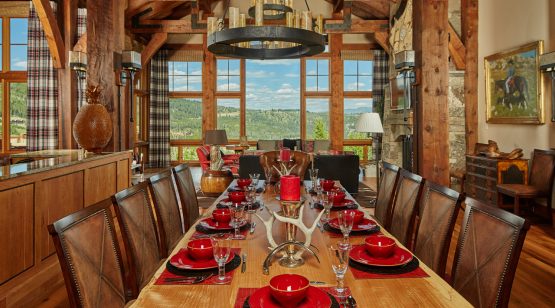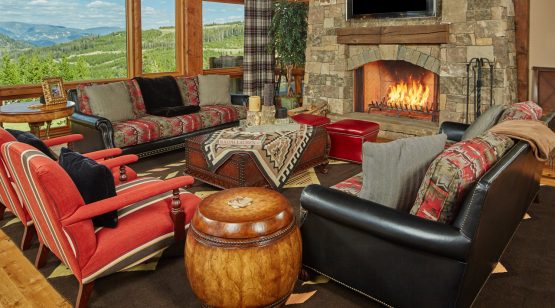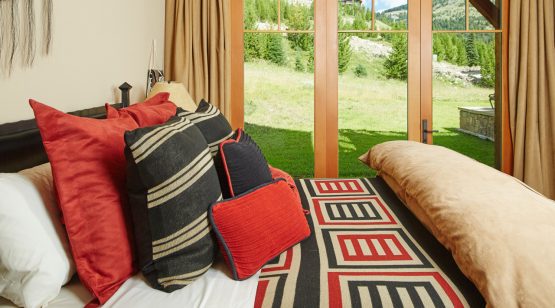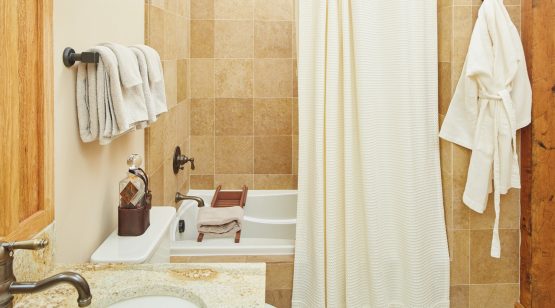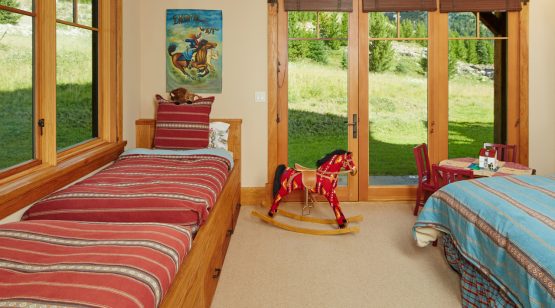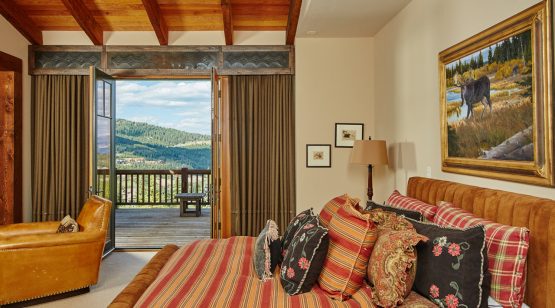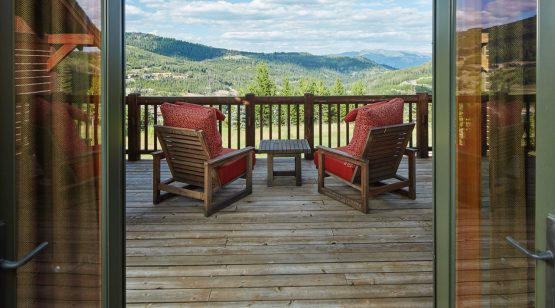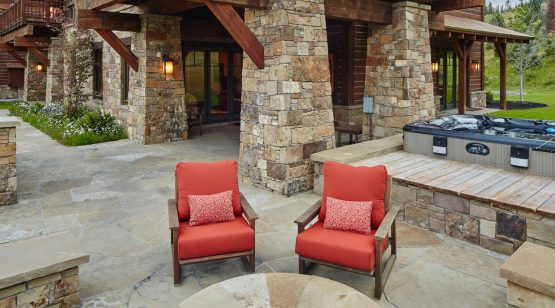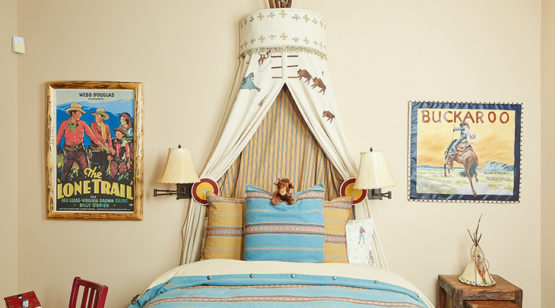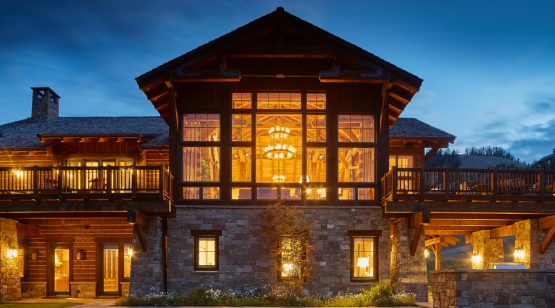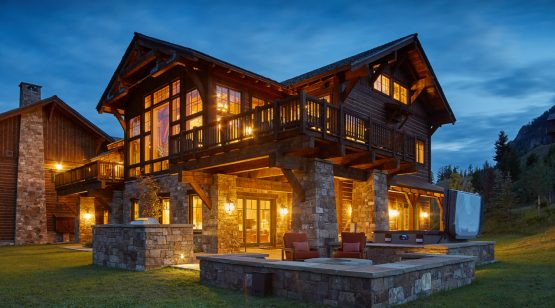 KEY FEATURES
Immediate ski access via the Pioneer Ski Run
2 Car Garage
Spectacular views of Lone Peak and the Gallatin Range
Easy and quick access to all the base area amenities
5 bedrooms, 7 bathrooms