125 ANDESITE RIDGE
412 Andesite Ridge Road
2.54 acres
5,600 sq ft
4 br
4 ba
Life at the top of Andesite Mountain of the Yellowstone Club, where residents often share the roads with local elk and moose, provides the ideal backdrop for picturesque mountain homes that harken back to simpler times. Family retreats tuck themselves away along mountainous lanes, mature lodgepole pines let in mountain views while maintaining a sense of privacy, and a short drive leads to abundant amenities. This pristine pinnacle is the setting for 412 Andesite Ridge.
This custom residence blends old and new: on the surface, it feels rustic and old world, but modern living designs and a comfort-driven lifestyle abound indoors. Upon entering the residence through one of the home's expansive covered porches, the intricate architectural details greet guests in the foyer. While this custom residence evokes the feel of an intimate mountain cabin, space exists in spades: this home's 5,600 square feet of living areas ensure ample room for family and friends to gather.
The floorplan of 412 Andesite Ridge is exceptionally livable and features a one-level floor plan with loft spaces on either side of the home. The home boasts five magnificent floor-to-ceiling Montana stone fireplaces, two of which can be enjoyed from the main, lodge-like living area. The state-of-art kitchen is a grand mixture of old and new, sure to please the discerning gourmand. The breakfast bar and built-in dining nook provide plenty of eating space for hungry skiers, while the sunlit morning room off the kitchen is the perfect spot for a quiet start to the day, complete with a crackling fire.
A private hallway leads to the master suite complete with an exercise room, a spacious closet and bathroom, fireplace, and walkout access to a patio. A large family room awaits at the top of a hand-hewn staircase, with a custom handrail designed by Mother Nature herself. The upper-level lofts feature rustic finishes and furnishings. Rich marble and hand-crafted tile adorn each of the baths, and the Lefroy Brooks fixtures suggest a European flair.
From the southeast-facing back porch, homeowners will relish the view of the extensively landscaped, low-grade backyard with expansive views toward Yellowstone National Park. Winter sports enthusiasts will appreciate the ease of ski-out access to the slopes of the Yellowstone Club via the Hideaway Lift. Andesite Ridge 412 is truly a mountaintop splendor, sure to be the perfect spot for every Montana getaway.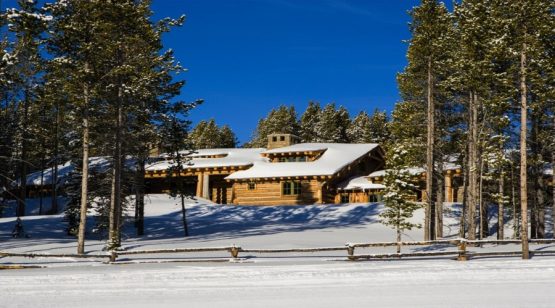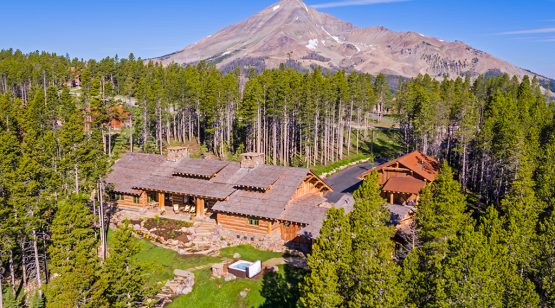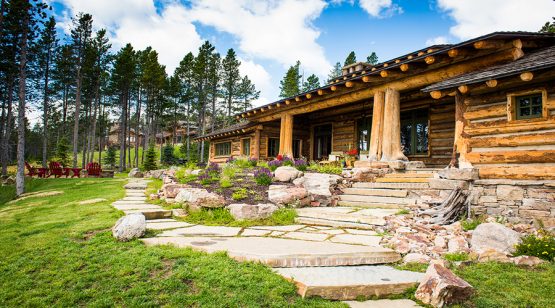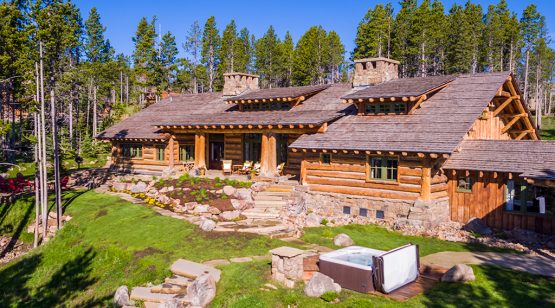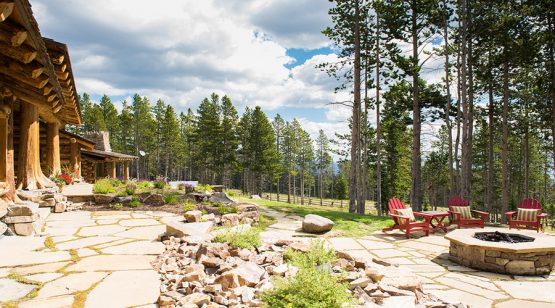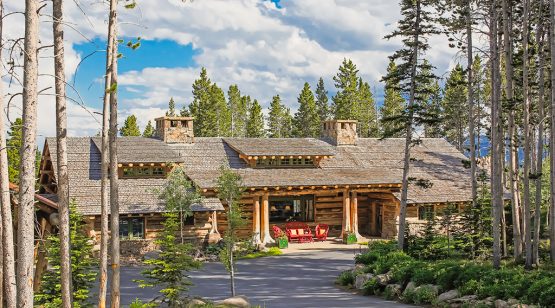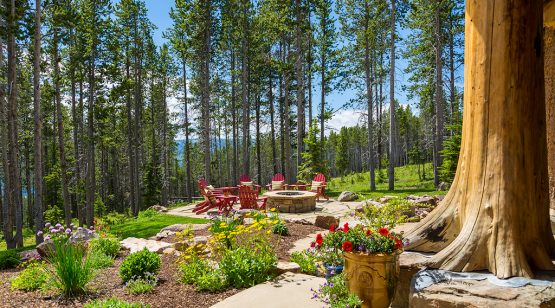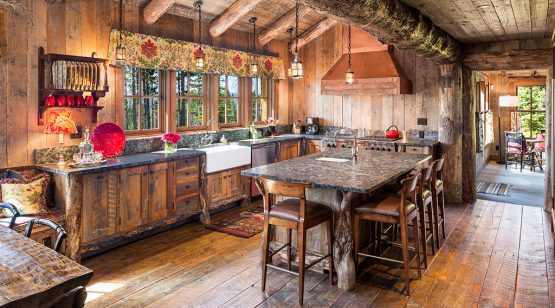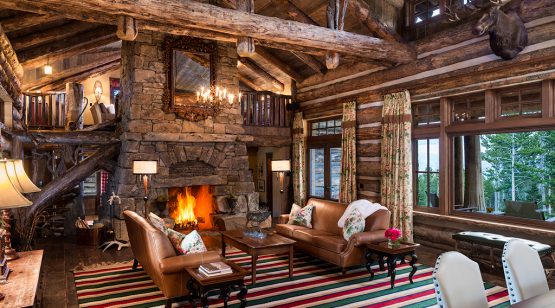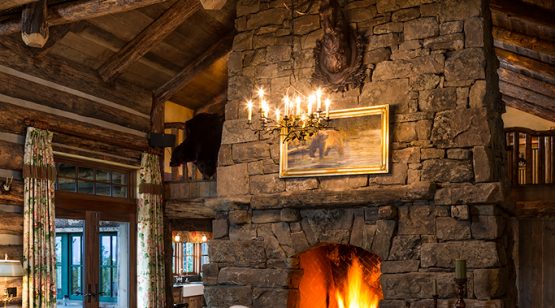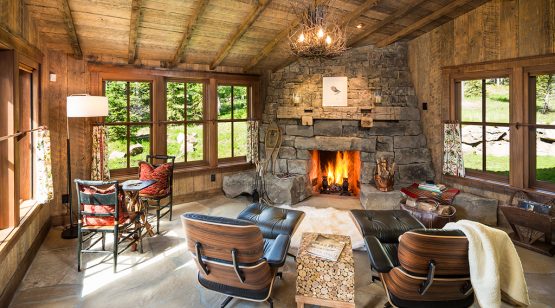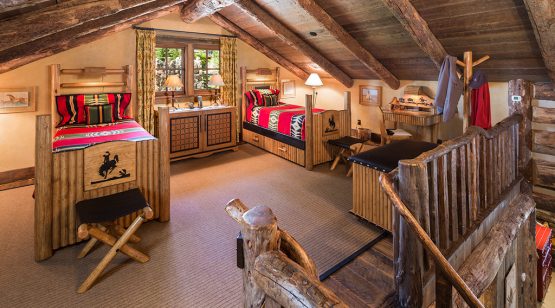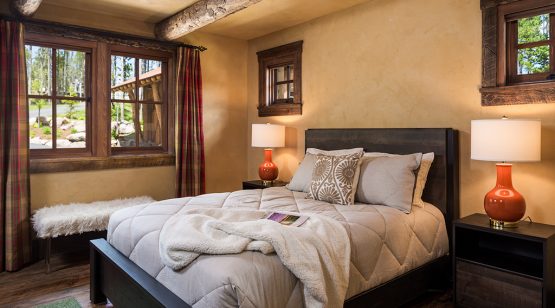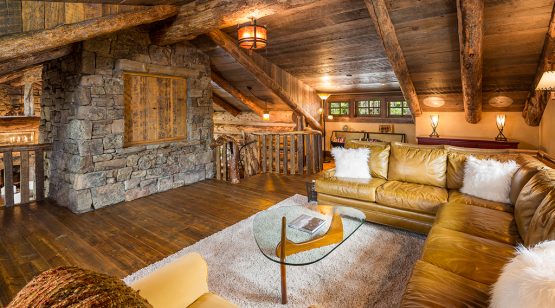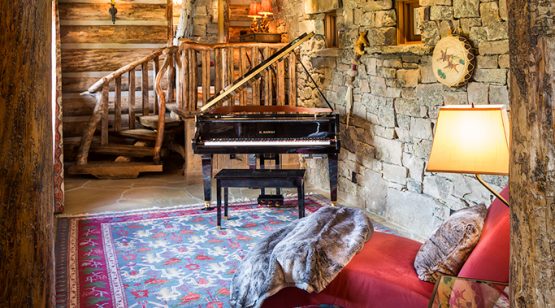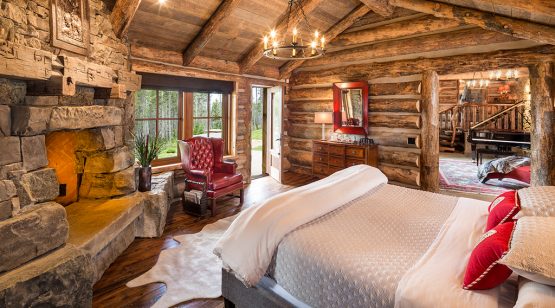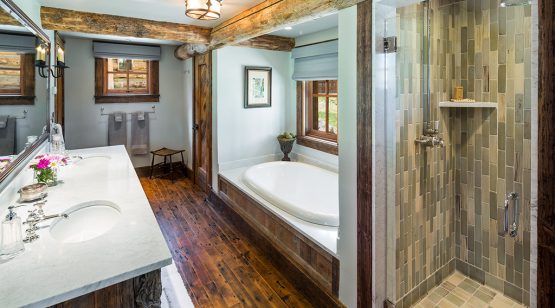 KEY FEATURES
2.54 acres
5,600 heated livable square feet
3 Bedrooms + 1 Bunk Room
4 Bathrooms
3 Car Garage
5 Custom Fireplaces
Backup generator for entire house
Venmar ventilation system for air exchange
Ski Access
Furnished