DISCOVERY LAND COMPANY
Discovery Land Company is a real estate development firm specializing in the creation of world-class golf and residential communities. With a well-earned reputation for crafting private heirloom communities of the highest quality and craftsmanship, each Discovery Land Company community is unique in its design, offering an architectural palette and lifestyle perfectly suited to the distinct nature and heritage of its surroundings. Discovery is excited to partner with the Howard Hughes Corporation, the leading developer and operator of master-planned communities, to introduce The Summit.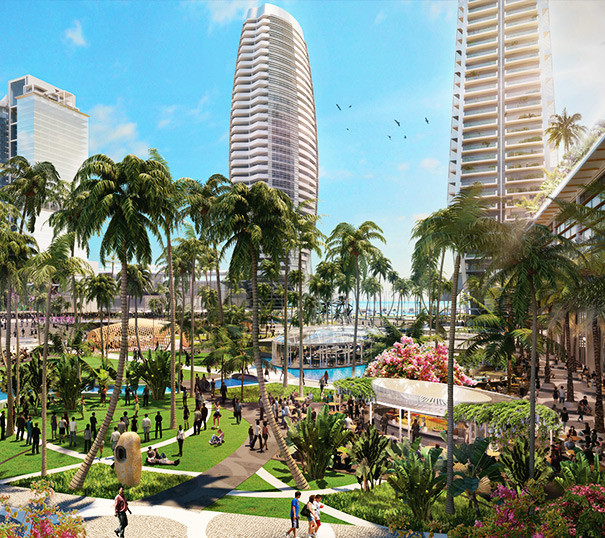 HOWARD HUGHES CORPORATION
The Howard Hughes Corporation is a premier developer and operator of master planned communities and mixed-use properties. They create timeless places and memorable experiences that inspire people while driving sustainable, long-term growth and value for shareholders. They own, manage, and develop commercial, residential, and mixed-use real estate around the country. The company is comprised of master planned communities, operating properties, development opportunities and other assets spanning 16 states from New York to Hawaii.
AN INTEGRATED APPROACH
Discovery Builders
Discovery Builders is Discovery Land Company's architectural and homebuilding division that coordinates the design and construction of distinctive finished residences, each thoughtfully designed to accentuate the natural beauty and heritage of its surroundings. Discovery Builders facilitates a streamlined design and construction process with an inherent focus on delivering completed projects on schedule, under budget and above the high quality expectations of its clients.
Discovery Design
Discovery Design provides a streamlined process for creating a comprehensive interior design package for your Discovery Home, one that reflects your individual tastes and lifestyle with distinctive, authentic style. Professional designers will work with you to choose the best design for your family, and subsequent meetings will allow you to provide direction on fabrics, furniture layouts, and select pieces. Using this information, our professional team then creates an elegant home full of simple luxuries that will be enjoyed by your family for generations.