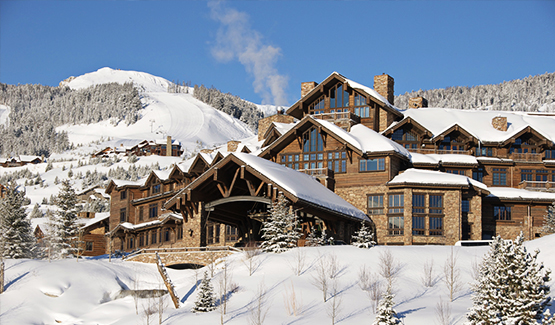 WARREN MILLER LODGE
Warm and bright Warren Miller Lodge sets the stage for our private mountain village. The Lodge provides signature amenities including relaxing lounge areas, retail shops, dining, concierge services, a luxurious day spa, fitness center, full service business center and more.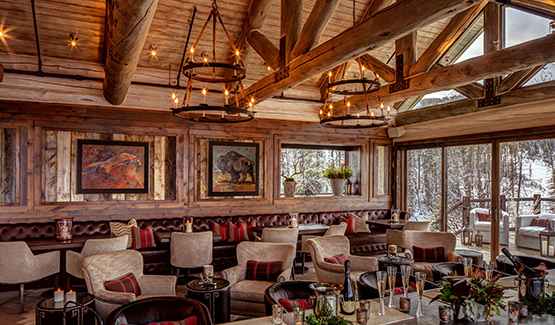 RAINBOW LODGE
Rainbow Lodge's elegant mountain atmosphere is the perfect setting in which to enjoy a meal with wine pairing from our world-class offering. Recently renovated, Rainbow Lodge's improvements include a dining room and kitchen expansion, patio, two spas, copper pool and the addition of a workout facility including men's and women's locker rooms.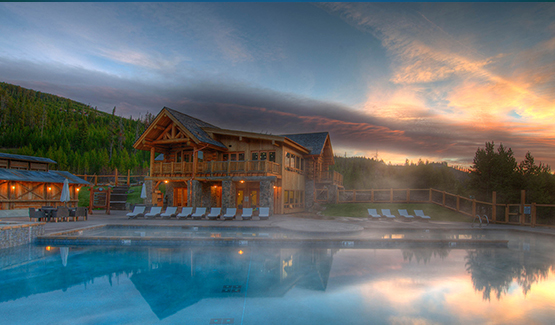 CAMPHOUSE POOL & FITNESS CENTER
The Camphouse Fitness Facility offers group fitness and yoga classes in addition to private personal training sessions with nationally certified personal trainers. Amenities include cardio and strength training equipment, a 75-foot heated pool and outdoor hot tub, regulation-sized platform tennis courts, smoothie bar, and healthy snacks. The lobby also features a retail space with active wear and accessories.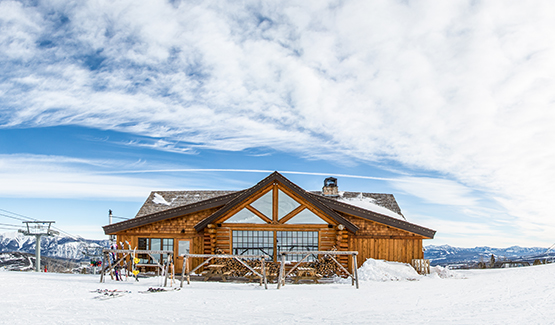 TIMBERLINE CAFE
Located at the top of Lodge Lift and open during ski season, Timberline Café is the ideal setting in which skiers and riders can recharge and enjoy delicious cuisine prepared by our outstanding chefs in a tastefully relaxed atmosphere. Members and guests can savor Timberline Café meals – served buffet style and accompanied by a full beer and wine menu – while taking in the fantastic views of the Spanish Peaks and Gallatin Range.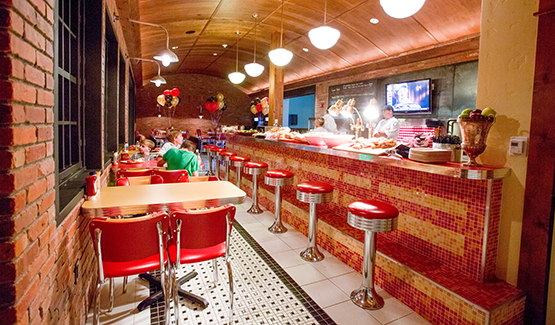 FROST BITE DINER
20 Below is also home to the Frost Bite Diner, a fun and family-friendly eatery serving pizza, hot sandwiches, and the best milkshakes in Montana.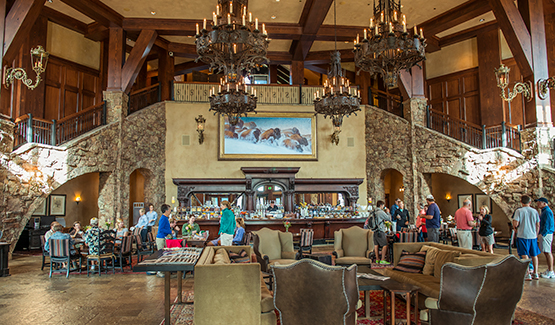 LAKESIDE LOBBY
Yellowstone Club Members enjoy starting their day with complimentary breakfast in Lakeside Lobby and coffee all day long.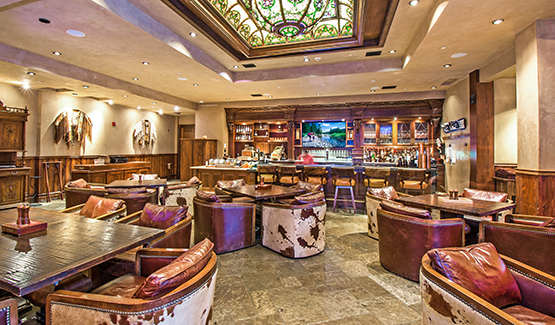 BIG HORN BAR
Located conveniently in Warren Miller Lodge, this casual dining outlet serves lunch, après food and drinks.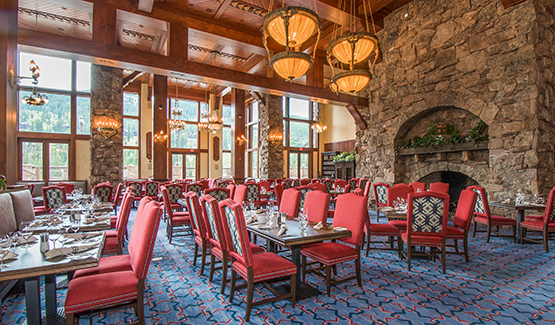 WARREN MILLER LODGE DINING ROOM
The menu here features everything from fine dining to sandwiches and soups, and this stately and elegant Yellowstone Club dining room is a classic option for Members and their guests.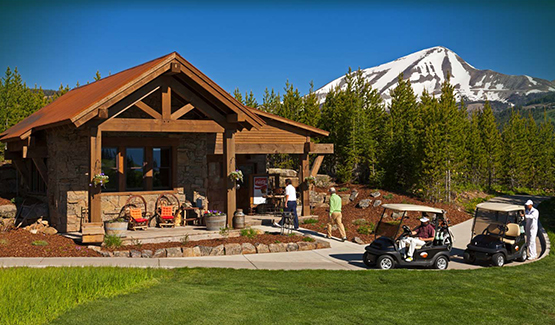 COMFORT STATIONS
No matter how good the golf, comfort stations are always a welcome sight when playing a round on Yellowstone Club's Tom Weiskopf-designed course. Rocking chairs greet you on shaded porches, and chests of ice-cold sodas and other refreshing treats await you inside each comfort station.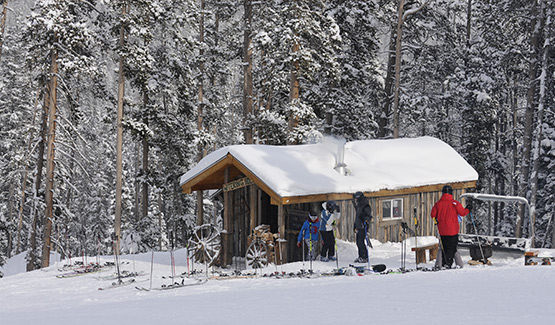 WARMING HUTS
Take a break while on the slopes and come in from the cold to enjoy hot cocoa and tasty snacks in one of YC's inviting warming huts.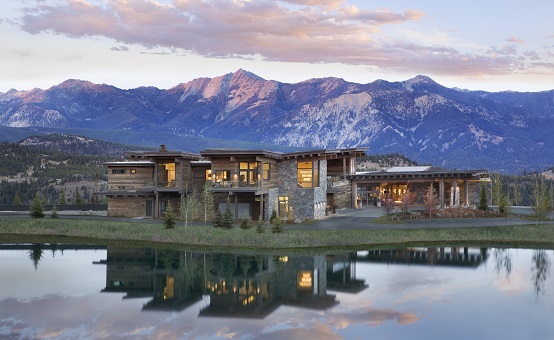 THE NEW GOLF COURSE CLUBHOUSE
Yellowstone Club's Golf Course Clubhouse, located at the southern edge of the golf course, sets a lofty standard for mountain contemporary architecture. Set against the stunning backdrop of Eglise Mountain, the Gallatin Range, and the Spanish Peaks, the Clubhouse overlooks the 18th green – the ideal location in which to welcome golfers back after a fun and challenging day on the course.